Twist is the world's only publication dedicated to textiles made from natural fibres. With in-depth coverage across the supply chain, Twist features all the latest developments in wool, cotton, cashmere, silk, linen, and cellulose fibres, as well as mohair, alpaca and vicuña and other rare and speciality fibres.
With readers across the value chain, including fibre producers, early stage processors, spinners, weavers, knitters, garment manufacturers, brands and retailers, Twist profiles leading companies and independent design talent, reports on key seasonal trends from international shows, and provides indepth analysis on the latest activity in the natural fibres markets.
Twist also runs a biannual sourcing feature, offering readers a practical guide for their fibre, yarn and fabric sourcing needs worldwide.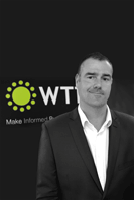 Jonathan Dyson, Editor, Twist
Jonathan joined WTiN as a staff journalist in 2006, and went on to become editor of Wool Record in 2007, before relaunching the magazine as Twist.
Jonathan was previously WTiN's head of content from 2009 to 2011, as well as editor of Future Textile and Knitting International.
Jonathan can be found Tweeting @JonathanDyson
Upcoming features in 2019
Issue 1
• Performance fibres
• Wool and early stage focus
• Chinese translation issue
• Bonus distribution: Premiere Vision Paris, Filo, Intertextile Shanghai Apparel Fabrics
Issue 2
• Cotton focus
• Denim focus
• Sports/outdoorwear
• Spring/summer fabric trends
• Spring/summer yarn trends
• Bonus distribution: IWTO Congress
Issue 3
• Rare and speciality fibres
• Super luxury
• Performance fibres
• Cellulose fibres focus
• Bonus distribution: Pitti Filati
Issue 4
• Aurmn/winter yarn trends
• Sports/outdoor wear
• Cashmere fibre focus
• Chinese translation issue
• Bonus distribution: Premiere Vision Paris, Filo, Nanjing Wool Market Conference, Intertextile Shanghai Apparel Fabrics
Issue 5
• Mohair fibre focus
• Autumn/winter fabric trends
• Wool and early stage focus
• Performance fibres
• Japanese translation issue
• Bonus distribution: JITAC, IWTO Roundtable
Issue 6
• Rare and speciality fibres
• Sports/outdoor wear
• Cotton fibre focus
• Knitwear
• Bonus distribution: ISPO Munich, Pitti Filati