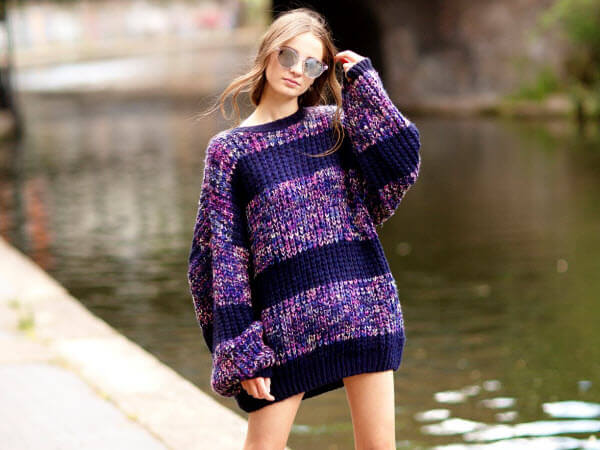 14 January 2020
UK start-up launches positive knitwear brand
-
By

Jessica Owen
Cara Melzack, CEO and founder of Cara and The Sky, tells Jessica Owen about her new British-made knitwear to promote positivity.
Being made redundant is a stressful situation to be in. Most people go on to find a new job, others take a break and go away for a while, and some use it as an opportunity to try something completely different. And that is exactly what Cara Melzack chose to do.
After working in buying for over 10 years for companies such as Ted Baker, Select and M&Co, she was made redundant from a British boutique brand called Lost Ink in March 2019. Initially, she looked for other buying roles but there wasn't anything being advertised at the time, so she chose to take a risk and launch her own knitwear company.
"I love knitwear and my love for buying it came about when I used to work for the knitwear department at Select," says Melzack. "It is more technical than other areas and I have tried to learn as much as possible while on the job.
"When I got made redundant from Lost Ink in March, I thought, 'You know what, now is the time to go out there on my own and give it a go'. I have always wanted to own my own business and do something in fashion and so I decided that it was either now or never."
The company, which is named Cara and The Sky, was officially launched in September 2019 and the first collection dropped a month later in October. The company's philosophy is to 'create a right attitude', which funnily enough is an acronym for her name, Cara. With so many significant issues going on in the world right now, it's important to Melzack to promote a positive attitude by producing colourful and inspiring knits.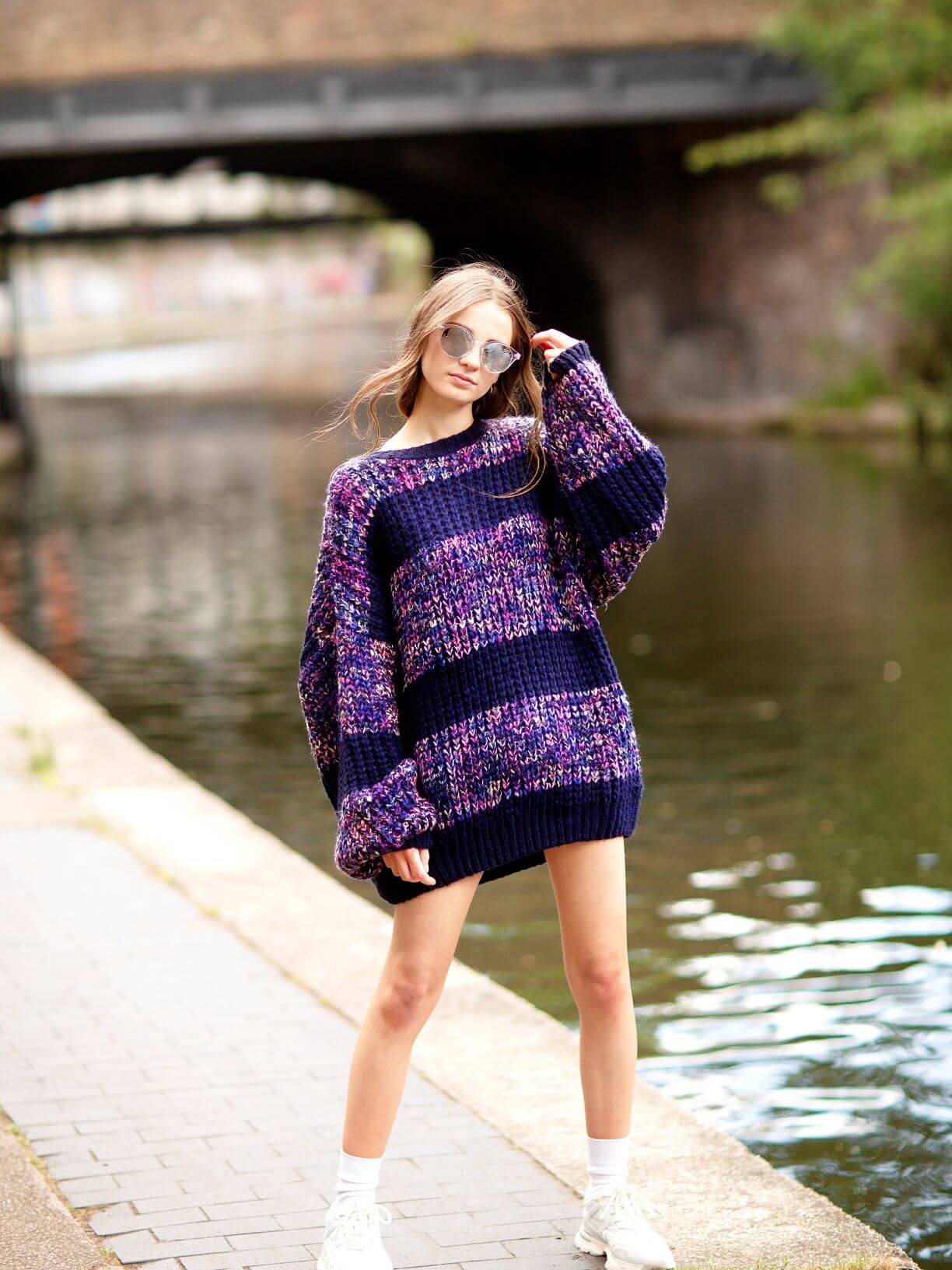 The company has its own online shop, stocks in boutiques across the UK and sells its products at markets and pop-up shops
Going back to when the company was first launched and considering that Melzack was made redundant only six months prior, it all happened quite quickly. But because she had worked as a knitwear buyer previously, she already had the contacts to get the ball rolling.
"There was a particular supplier that I've worked with for a number of years and I knew that it had factories in the UK," says Melzack. "I understood its pricing level and the quality so I approached them first and asked for their support."
The company agreed to take a risk on her and now all the knitwear for Cara and The Sky is currently manufactured at its partnered factory in Leicester. Not only is the 'made in the UK' element a good selling point for the brand, but it also means that Melzack can visit the company if there is a problem and it also helps to achieve transparency – something that is usually harder to achieve if working with a factory halfway across the world.
From her previous work experience, Melzack has also turned her hand to design. She has only really worked with freelancers so always had a huge input in the creative side, so this is again something that she was confident about when starting on her own.
The current collection includes seven-gauge, five-gauge and three-gauge knits with a variety of patterns such as fisherman rib, honeycomb stitches and unique cables. She has also done a lot of work with colour twists to make new colours from those that already exist.
"We have a good few hero pieces that bring the collection together," says Melzack. "We try and have extra detail on every piece as there has to be a reason for people to buy from us instead of Zara, Asos or Topshop.
"We are also targeting the brand as a bridge between the high street and luxury. There is some gorgeous British knitwear available but you're looking at £400 plus, and at the same time, more people are looking to buy from independent brands instead of huge retailers. Our designs can therefore offer people with an affordable but good quality alternative."
At the moment everything is made with acrylic nylon, but in the future, Melzack would also like to use recycled yarns as sustainability is something that is always on her mind. However, recycled yarns are just too expensive for the brand right now, especially if the price point is to remain where it is.
However, the back neck labels, swing tags and packaging are all made with recycled materials, and as everything is made in the UK, there are no air freight emissions. Additionally, some people like the acrylic nylon because it is less itchy compared to wool and others see it as vegan as it is a manmade material. The pieces are also well-made and timeless, encouraging people to slow fashion down and invest in pieces that they can wear year after year.
"Every fashion brand starting up now has to be aware of their environmental and sustainable footprint, and if they're not, then it's an irresponsible way to start a brand at this time."
So, the designs and manufacturing are covered. But for Melzack, the learning curve arose when she had to organise logistics, find a warehouse, navigate PR, marketing and sales. But now, Cara and The Sky knitwear can now be found in eight boutiques across the UK – Manchester, Liverpool, Tring, Stamford, Bushey, Radlett, Redcar and Bolton. What's more, the company has its own online shop and the products are also available on the online marketplace platform Silk Fred.
To further increase brand awareness, Melzack attends pop-up shops (previous locations include Creative Collective Pop Up's in Harpenden and Berkhamsted) and markets such as Rare Birds market in Brick Lane and Duckpond Markets in Ruislip and Richmond. She also has some influencers on board to help boost brand engagement as the power of social media these days is so great.
"The ultimate goal would be to have Cara and The Sky shops globally – that would be amazing – but this will be in the future as we grow the brand in a sustainable way," says Melzack.
"The plan for now is to scale up to being stocked in 30 boutiques, gain a further reach and start doing more drops. And depending on how well everything goes, branch out into spring/summer collections as at the moment we only focus on autumn/winter. It would be great to introduce new product categories such as jersey that can spread across all seasons."
The second collection will be ready to view by buyers at the end of January, ready to launch in stores for September 2020.
To find out more about Cara and The Sky, visit https://www.caraandthesky.com/
Have your say. Tweet and follow us @WTiNcomment