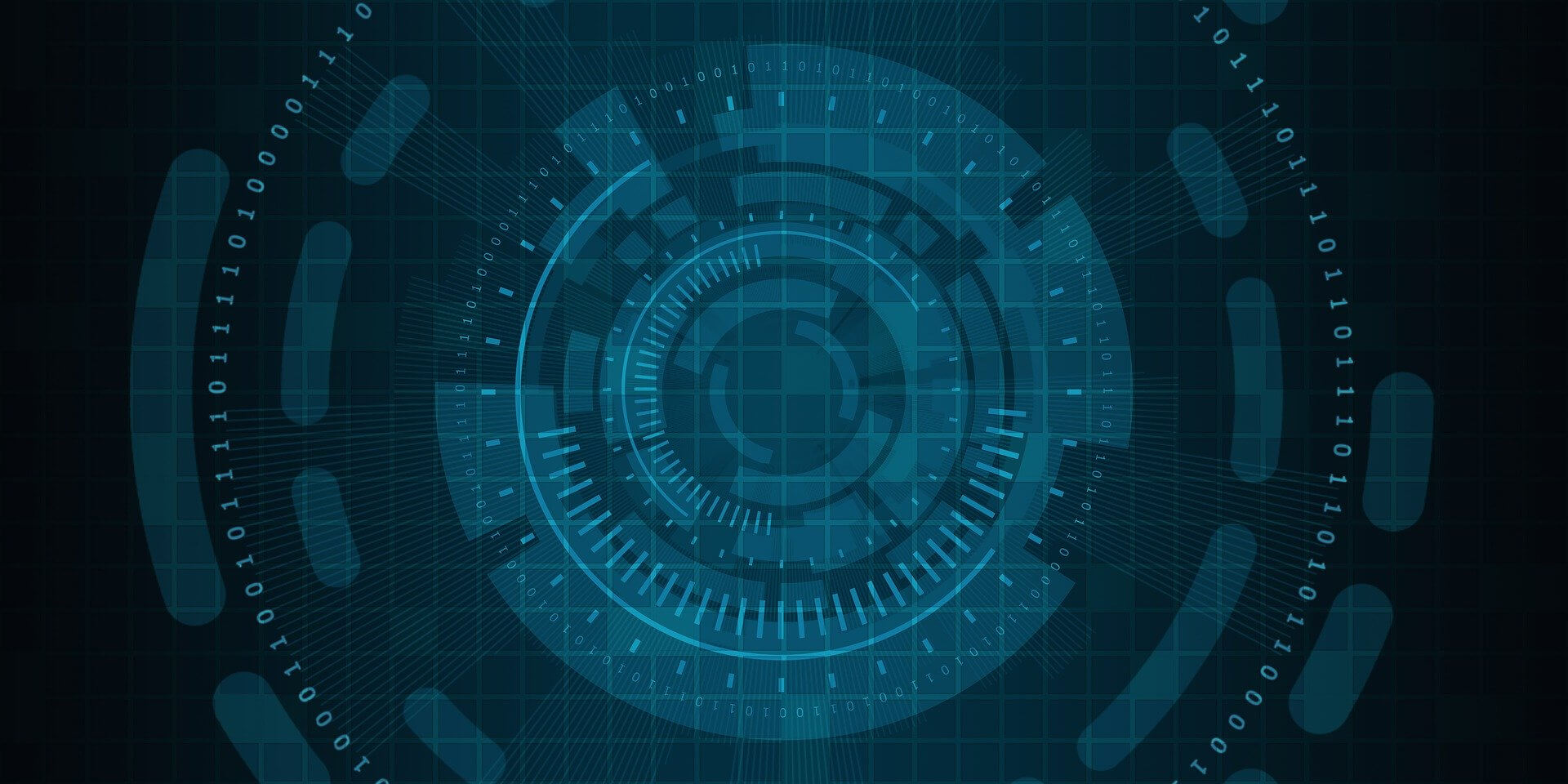 12 October 2020
Motion Imager unveils 'key enabling' technology for cyber-physical Kanban systems
-
Start-up Motion Imager will showcase its new hi-tech camera and mini flexible screen – a computational photography and imaging tool – at Innovate Textile & Apparel, designed to enable semi-autonomous automation of apparel product lifecycle management.
The textile & apparel value chain is growing increasingly competitive and dynamic, requiring retailers, manufacturers and brands to innovate faster and improve their brand equity. Product lifecycle management (PLM) tools are playing an important role in this development by reducing the time required for creating new designs and products. Expanding on this, a recent report by Research and Markets says that automation and technological advancements are 'significantly transforming' how products are manufactured.
"Machines are both processing and filling orders, allowing businesses to save money and gain efficiencies," says the report.
Furthermore, machines are enabling the industry to gain deep insights into the textile & apparel industry and to improve traceability of the product journey – as demonstrated by the new technology of Motion Imager, which is exhibiting at WTiN's Innovate Textile & Apparel virtual trade show this month.
The company has designed a hi-tech camera system that can capture dynamics of a very high speed or very low frequency moving machine, human and freeform workpiece such as apparel's integrated dynamics and displacements. Details acquired in on-field production and in a live retail environment can be reproduced with calibrated technical dimensions and determining properties rendered on the camera's paired wireless touchscreen. The technology can be implemented into the apparel industry to enable semi-autonomous automation of the product lifecycle management.
According to Apu Saha, founder of Motion Imager, the computational connected camera and display screen are 'key enablers' for cyber-physical systems, to "digitalise apparel product manufacturing and merchandising lifecycles with episodical image and video footage comprising high-dimensional spatial and surface data physicalisation".
"It is a new dimension that will explain many unknowns of mechanical and material property changes impacting the functional fit, performance fit and aesthetic fit of apparel," says Saha.
How the technology works
The technology has three elements: a) a computational connected camera; b) a wireless mini display flexible screen; and c) a cloud-based web interface, known as the Cyber-Physical Kanban Platform.
The camera has two modes – Feed Inward and Feed Outward. The Feed Inward mode provides automated calibration of the field and depth of view of all objects enclosed within the camera's field of view volume (an 'optical cubic frustum space') to digitalise and map all the objects of interest that enter the apparel assembly line in both factory and retail, within the bounded cubic space of the camera.
A motion capture range of burst shots in 30 seconds to one minute is required by the camera to calibrate and reproduce the parameters of apparel seam and shear ranges independently and co-dependently in real time.
"The digital twins of the scenes under the camera's field of view are streamed as a video to the cloud platform and image-cast onto the wireless screen at the point of event for real-time machine motion and apparel workpiece," says Saha. "This enables apparel performance specification and quality conformance for in-depth transfer learning to the operator or end user."
The Feed Outward mode allows the user, from a centrally controlled workplace, access to the web-based Cyber-Physical Kanban cloud platform, to define, design and image-cast various imagery, such as job cards, spec sheets, label information and pricing information changes etc, 'dynamically' onto the target display screen.
Meanwhile, the flexible display card acts as the 'Kanban card', which also becomes a garment's hang tag, travelling along the workpiece from assembly to finished apparel in the retail outlet.
This use of image-assisted analytics, which Saha refers to as 'optical truth', benefits the apparel industry in numerous ways. For instance, it can:
Automate fashion forecasting steps and design tests
Augment quality workpiece yield per sewing machine (and yield per operator)
Lower the cost of apparel manufacture
Reduce inventory turnover time
Eliminate the 'bull-whipping effect' across the supply chain intermediaries
Increase mark-up sales at the physical store level.
Industry revolution
Industry 4.0 has pushed global manufacturers to a new level of optimisation and productivity. Saha believes that Motion Imager's new system will play a key role in this innovation landscape by fulfilling a significant industry need.
"The first Industrial Revolution gave birth to the power loom, which improved the output of textile weavers by 40 times," he says. "The humble sewing machine is another classic apparatus – another Industrial Revolution invention – yet from Industrial Revolution 1 to Industrial Revolution 4, no major transformational tools or machines surfaced, though many incremental process innovations took place in this US$3.3tn industry."
"Our tool brings optical surface metrology and kinematics estimation to the place of events such as the sewing machine and apparel – on the display rack or hanger," he continues. "It does this while providing the workpiece apparel and human activity recognition with motion analysis, available for the individual at their workplace, along with reverse engineering details as proof of facts, such as imagery and digital records. Those classified and insightful records generated are automatically fed into the Cyber-Physical Kanban information flow system to view remotely, locally on aggregated or singular machines, or per apparel details as a 'single instance of truth' across the organisational workforce."
This, Saha continues, will eliminate many expensive and probabilistic trial and error-based approaches in design forecasting, apparel engineering and sales forecasting, while identifying the cause of defects and actual work-in-progress, enabling self-correction in real-time. This in turn will result in zero-defect manufacturing, zero wait time or idle time while reducing the amount of unsold inventory and enabling on-demand manufacturing of low-volume products at a lower design cost.
"We can understand new textile material mechanical properties, such as bending, elasticity, elongation etc, upon seam stress and strain. At each level we can see an efficiency improvement of 4-5% daily, and across the end-to-end apparel product manufacturing and merchandising lifecycle we can see an efficiency improvement by a factor of 30 times," says Saha.
Expanding on the preservation of resources that is enabled by the new system, Saha says: "When 20 to 30 pieces of manufactured apparel get rejected or receive a rework request for every 100 samples inspected, the current productivity of the apparel sewing workers is only 40-50%, resulting in US$500bn of unsold goods every year due to defects, late supply, design obsolescence, demand and forecast inaccuracies, and 30% of goods sold on markdown.
"All of this can be attributed to the silo nature of the industry value chain and information blindness across each stage. The apparel industry is human-intensive and creative by design requiring human intervention; we can aid and assist to deliver precision and perfection on more occasions than less. That's Motion Imager's motivation and commitment."
He continues: "A cyber-physical Kanban system, using image-assisted manufacturing and merchandising, can integrate these parameters at the next level of automation, which can substantially reduce those waste and sustainability issues." 
What's more, the company's reusable display screen replaces the need for hang tags and labelling paper as well as spec sheet paper-based printouts and many other paper applications, according to Saha.
"It gives a leapfrog in dynamic labelling and dynamic pricing, per worker spec sheets, inventory tracing, tracking, and counting with no additional sensors or tag," he says.
The increased labour productivity afforded by Motion Imager's new system is also a plus-point, as Saha explains: "Our tool can facilitate a small distributed assembly line of say, 10 workers with 10 sewing machines, who can perform the work under our camera's supervision, diagnostics, prognostics with real-time accurate status of work-in progress, material usage and machine tribology in a proactive manner from small and micro-factories.
"This results in continuous updates for governance and transparency of work outcome-based compensations, and also ships the next batch of production material in advance, as users can accurately predict the completion of the work in hand, enabling a software industry with a continuum distributed manufacturing process."
Enabling platform
Motion Imager is taking the opportunity of Innovate Textile & Apparel to promote its 'key enabling' technology tool and its ability to give a wide section of the industry ecosystem, spanning academics, associations, strategic investors, standards bodies, upstream and downstream players, access to "new dimensions and metrics-led information".
"Events, both virtual and physical, are a very integral part of our focused outreach and collaborative approach. At this time when travel restrictions and other concerns are limiting, a virtual event for the textile & apparel industry is essential, as this industry is the backbone of many countries' economies globally and can help exhibitors and visitors to make informed strategic decisions and changes to sustain and grow."
Expanding on the company's collaborative focus at Innovate Textile & Apparel, Saha says: "We are open to proposals and also propose to explore partnerships of any nature."
Beyond the virtual trade show, the company plans to continue the development of its technology to cater to a wide customer base. "We plan to finish the integration and testing of our various modules and complete the non-recurring engineering for our beta version and the demo showcase, to offer customers the platform to experience the capabilities and place commercial orders," says Saha.
"We hope to announce the date for the same soon."
Have your say. Tweet and follow us @WTiNcomment