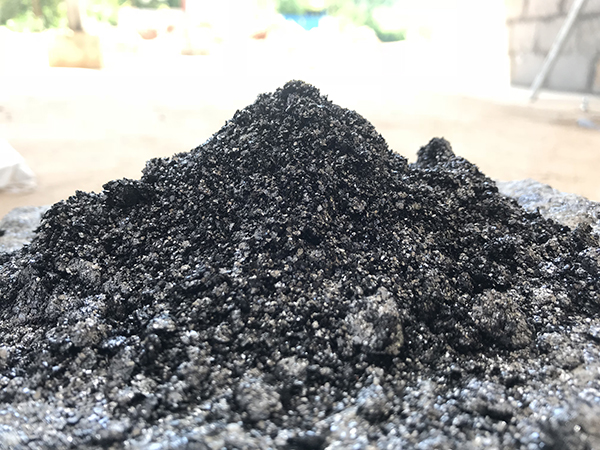 1 February 2021
Tirupati starts commercial development of zero-chemical graphene process
-
Tirupati Graphite Plc has further optimised the material properties of its zero-chemical graphene products to enhance the use of the material in various applications, including textiles. Head of corporate business development Puruvi Poddar tells Fiona Haran more about it.
Graphene has been proven to enhance the properties of various materials, from textiles and polymers to metals and concrete. Graphene-enhanced textiles for instance are prized for their strength and durability with excellent wear-resistance, thermal management and conductivity.
The integration of graphene in textiles is still relatively niche, with a lot of education and support needed across the industry to encourage widespread adoption, while considering environmental responsibility.
For instance, the single-layer, or CVD, graphene that won the Nobel Prize in Physics in 2010 is said to have the most desirable chemical and physical characteristics, but due to several factors such as its high cost and rigidity, it tends to be restricted to high-tech applications such as electronic systems. The alternative option, and more suited for textiles, is graphene flakes or powder that can be dispersed into an ink or paste. Unlike CVD, this form of graphene – albeit very effective – tends to have multiple layers reducing its surface area and thus, minimising its properties but is commercially feasible. What's more, most graphene production processes tend to involve toxic chemicals and the properties vary with the number of layers.
UK company Tirupati Graphite has taken a huge leap in this field by further optimising the material properties of its zero-chemical graphene powder products to consistently achieve a specific surface area of 1,100-1,200 m2/g from 400-500 m2/g. Such a development is likely to further enhance the use and compatibility of the material in various graphene applications being developed.
According to Puruvi Poddar, head of corporate business development at Tirupati, the idea is to 'catalyse the commercialisation of graphene'. To this end, it has developed the Tirupati Graphene and Mintech Research Center, which will be based in India.  
Describing the new optimisation process, Poddar, a material science engineer who studied graphene-related materials at the University of Manchester, explains: "The first thing we looked at was developing a process for manufacturing graphene because, keeping the single-layer graphene aside, what is currently available on the market is a chemically exfoliating, modified process which we were not comfortable with. We wanted to innovate more on the process inside.
"So, over the last few years we developed a new process, which is zero-chemical, and we reached three-to-four-layer graphene at an average, and with further optimising the equipment – setting different parameters and so on – we've now been able to achieve a two-to-three-layer average with a maximum of four layers in any particle."
"Our manufacturing technology has further addressed the challenges towards commercialisation of graphene in various applications as it is scalable, cost-efficient with a consistently high-end product," she continues. "Further, the zero-chemical process helps in achieving negligible heteroatomic contamination in our graphene, which helps in achieving better dispersion and hence better properties in the end product."
Green goals
In recognition of Tirupati's commitment to sustainability, the company began trading on the London Stock Exchange in December. Tirupati received the LSE's Green Economy Mark upon listing, which recognises companies that derive 50% or more of their total annual revenues from products and services that contribute to the global green economy.
Following a 'first-of-its-kind' IPO (initial public offering) that provided retail investors with the opportunity to participate on the same terms as institutions, the fully integrated specialist graphite and graphene producer intends to use the net proceeds to build second-phase production across its portfolio of revenue generative operations, which includes primary mining and processing in Madagascar, hi-tech graphite processing in India to produce speciality graphite, and its state-of-art Tirupati Graphene and Mintech Research Center.
Expanding on the sustainable aspects of graphene and graphite, Poddar says that "there are not many applications where I don't see a green angle to them", highlighting energy efficiency, reduced material consumption and renewable energy generation and storage as key aspects.
"The most conventional application of graphite is in industrial usage where it is added to improve thermal conductivity and reduce energy use, so you're improving the energy efficiency of materials," she notes. "You're improving the life of materials also, so when you add graphene to another material you are increasing the mechanical strength, reducing the amount of material consumption, and increasing the longevity of materials.
"Then we have the renewable energy sector where graphite and graphene are major contributors. For instance, in lithium-ion batteries graphite forms the anode; that is what is helping us to move to electric vehicles and use storage for renewable energy."
Besides the environmental and human benefits afforded by the zero-chemical approach, Tirupati's process also contributes to the enhanced properties of its graphene products, as Poddar explains.
"Because our graphene does not use chemicals for processing, it has such high-quality parameters such as very low defects or heteroatomic contamination, and it has very few layers with the surface area that it has. That leads to a high dispersion ratio from our material.
"And, because there is negligible contamination in the material, when we put the graphene in another material – for instance, if you're making fabrics out of nylon and we put graphene in the nylon mixture – the interaction between the two particles will resonate through the material and determine the properties of graphene that come out in the end product. So, because of the kind of material that we have, we've been able to get very high wettability and very high dispersion, hence better end results."
She continues: "Ultimately, when our graphene is added, even in very small quantities in a composite material, it resonates into much higher properties. So, for example if we add 0.5% of a chemically processed graphene and 0.5% of our graphene, the amount of strength and conductivity improvements that you will get from us will be much higher."
Target markets
Tirupati is targeting the composites space with its graphene products and has several end-uses in mind. "We plan to supply graphene and also make masterbatches depending on the application and how to make [the graphene] best available for the customer. Target applications include metal composites, textile-related composites, polymer composites, coatings etc," says Poddar.
With its materials the company has been able to address some of the biggest challenges associated with graphene, besides sustainability, including the aforementioned high cost and scalability. This is hence why it has been able to look into various applications.
"The aim is to speak with companies and provide them with the right materials and develop applications for it," Poddar says. "In textiles, there are a lot of areas where you need mechanical strength properties, corrosion resistance, or thermal or electrical conductivity. And there are applications where you need a combination of the two, for example in building materials where reinforced concrete textiles are used. Here, graphene can be added in the fibre of the fabric or it can be added as a coating to the fabric. It can help with enhancing the mechanical properties to a multifold level. It can reduce the amount of material that goes into the composite. So, it's helping to improve various applications."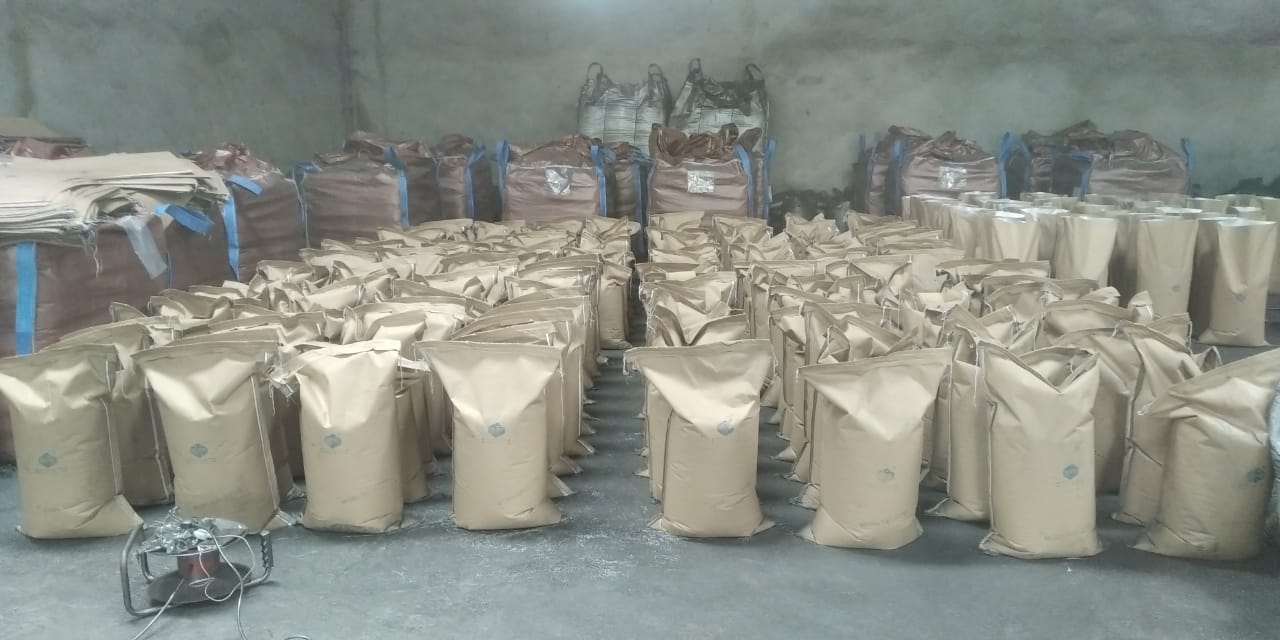 Poddar says that the company is targeting various composite applications including textiles, metals and polymers
Chain reaction
Poddar explains that the first stage of its new development process will see the manufacturing of graphene for commercial scale manufacturing, with accompanying facilities for application development.
"We have chosen a few areas which we are targeting, analysing the quality of graphene that we have and where best we can contribute with this material," she says. "We've analysed a few areas like metal composites and polymer composites. Textiles are also on the radar for us, especially protective fabrics and also smart materials where you can have sensor-related applications," she adds, revealing that alongside the graphene and graphite research centre, the company also has various technologies for mineral processing, with the plan to provide a consultancy service to other industries.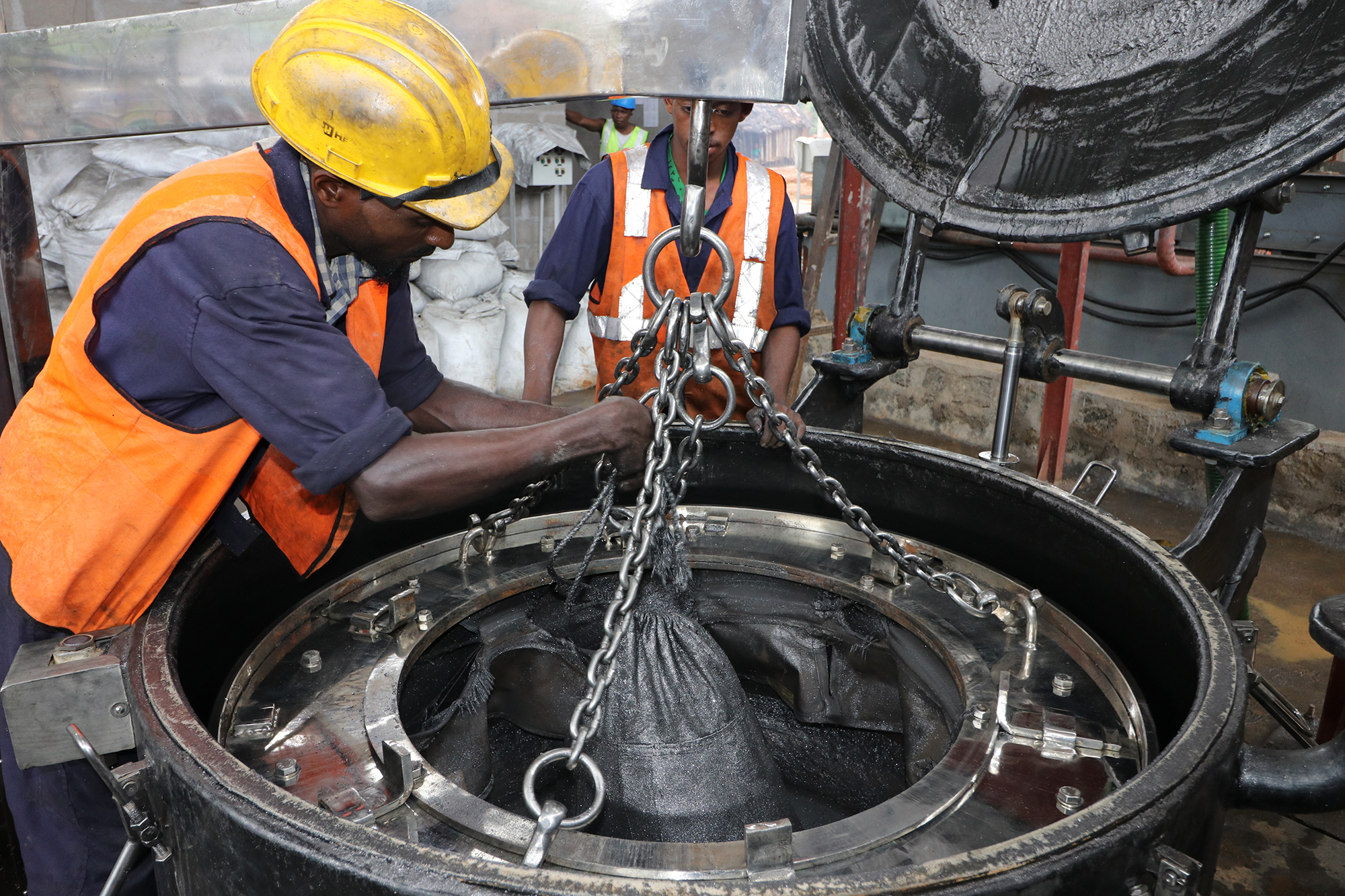 Tirupati's manfuacturing technology is said to be scalable and cost-efficient with a high-end product
"We're building an integrated graphene and graphite company," says Poddar. "We go from flake graphite, which goes directly into applications, to the second level of processing for downstream applications like lithium-ion batteries, flame-retardant applications and then of course graphene.
"We're integrated through the chain and we have a lot of expertise throughout; we've developed a lot of technologies," she adds. "We're looking forward to connecting with industries and getting our material out into the markets."
To learn more about Tirupati Graphite, visit www.tirupatigraphite.co.uk
Have your say. Tweet and follow us @WTiNcomment