Smart textiles are arguably one of the most innovative areas of the textile & apparel industry. With new innovations constantly hitting the market, it's hard to keep up-to-date. Here are five of the latest technologies to hit the smart textiles sector.
Sunfibre
Area of sector: Wearable lighting technology
Sunfibre Wearable Active Lighting Technology is a unique optic fibre lighting system that increases visibility in darkness or lowlight conditions.
Unlike retroreflective safety elements, this technology emits light through optic fibres encased in a textile coating, ensuring active protection that doesn't rely on reflected light. The side-emitting optic fibres provide visibility in all directions up to a distance of three kilometres, according to the company.
Sunfibre says the properties of the textile coated optic fibre allow for easy sewing into textile products and guarantee mechanical durability and washability. It adds the system is easy to operate and recharge, too.
A spokesperson for the company says: "We are committed to improving the safety of people who work in night conditions or athletes whenever their training takes them into night hours or other poor visibility situations."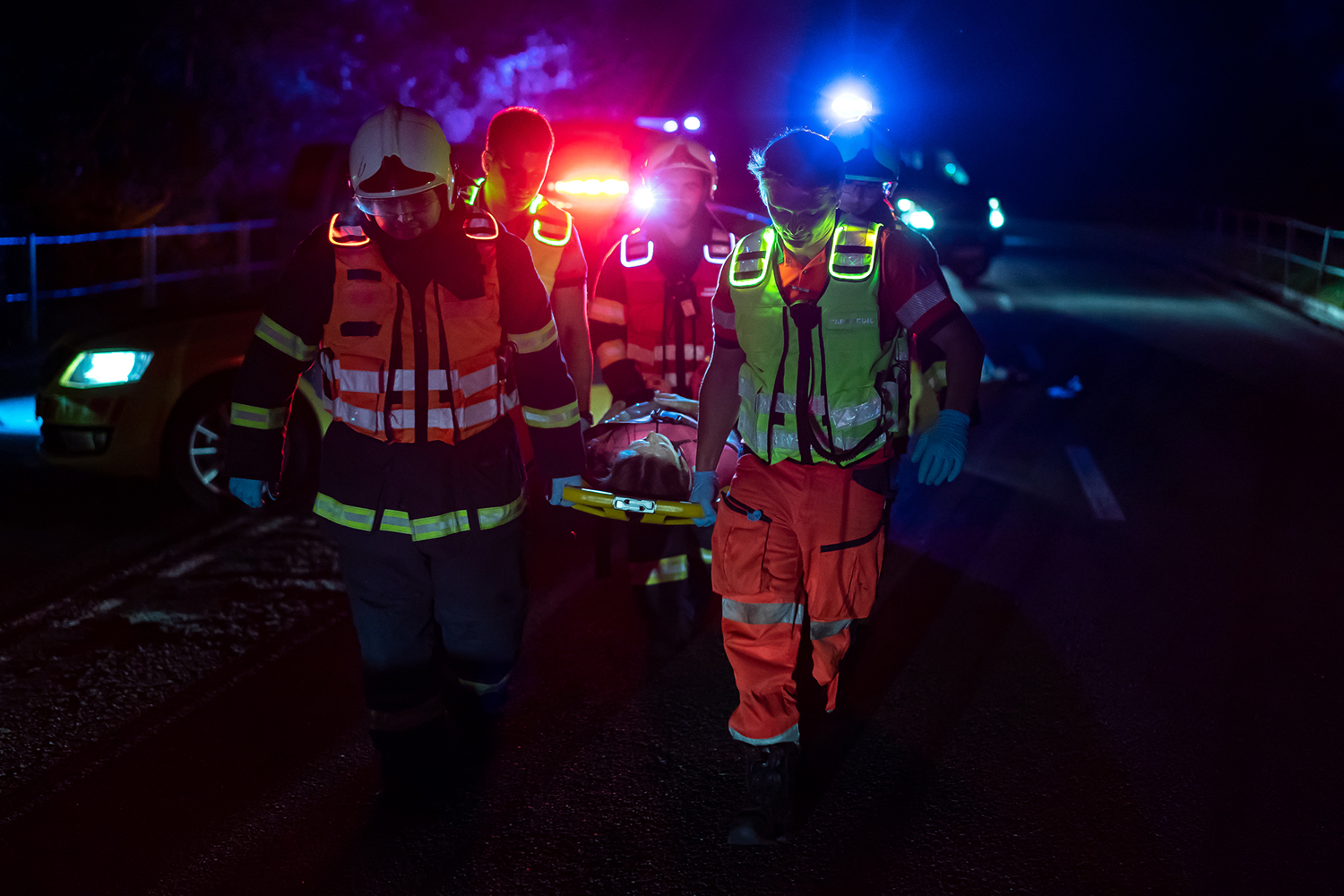 Sunfibre's technology is ideal for those working at night, such as emergency personnel. Source: Sunfibre
The company says it has been developing its technology for over five years and started promoting the brand in the market last year.
Currently, it is working with a wide range of companies on custom integration of its technology into existing or new products.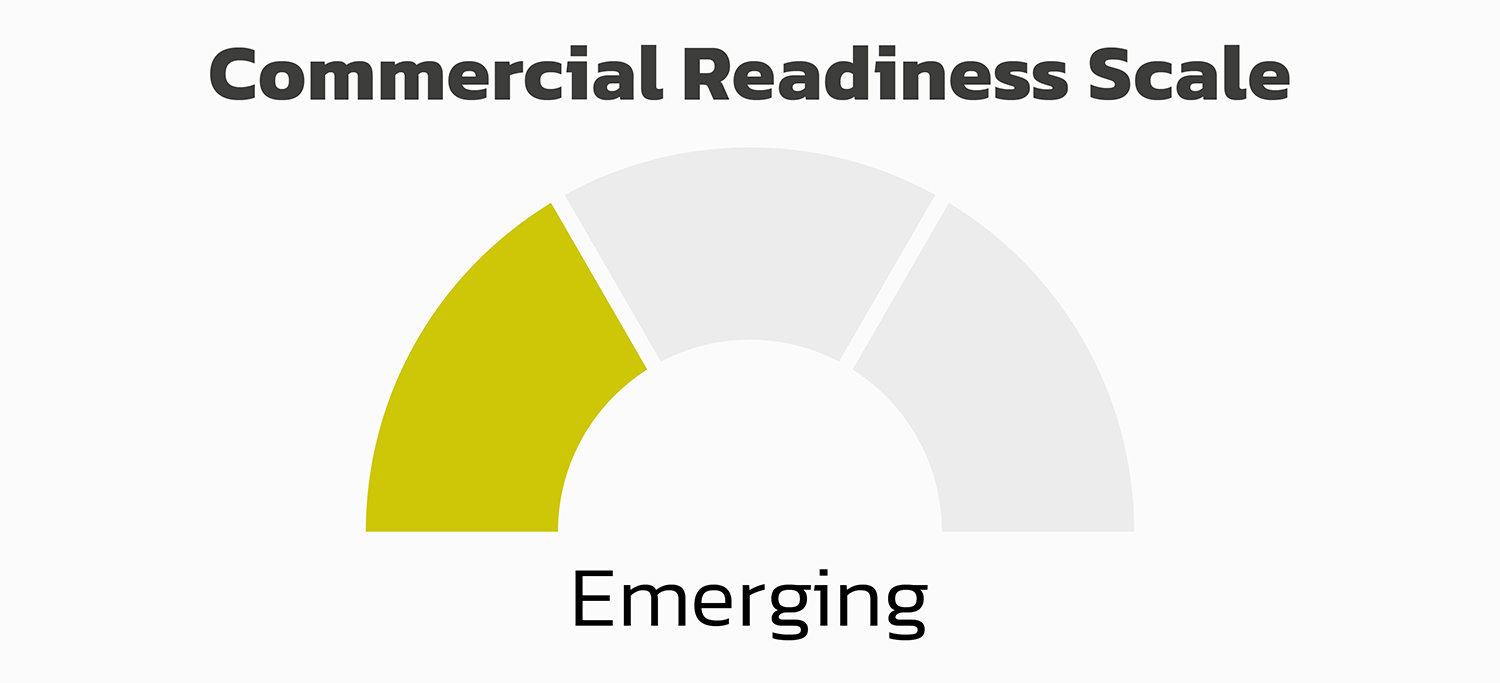 clim8
Area of sector: Heated clothing
Founded in 2016, clim8 is an ingredient brand working with apparel partners on intelligent heated products that sense and react in real-time to the human body.
The company currently reaches motorcycle, workwear and skiwear sectors. Clim8 says its system differs to competitors as the system auto-activates (no buttons to be pressed) as it detects when and how to heat the wearer up.
For example, skiers can plug the battery into their jacket and go about their day as normal. The company says the system will heat the wearer when going up the chairlift and automatically stop as they start going down the hill and naturally increase their body heat.
The self-controlling system ensures the wearer is never too hot or too cold, according to the company. As it self-regulates, and therefore not continuously in use, the battery is preserved for longer.
The company says the tiny, seamless thermal sensors are either woven into the garment or within a textile pad on strategic zones for optimal comfort as well as heating sensation.
The embedded system is based on four main elements:
A module that will collect data, analyse it and regulate the heat according to users' needs
Heating elements – such as conductive wires and sensors
A battery powering up the system
A facultative app (yet mandatory for calibrating) which with you can manually adjust temp if needed and send feedback about each session to teach the AI and then fine-tune the system
The company already has more than 50,000 products on the market with more to come later in 2022 as it hopes to reach new markets such as hunting, snowmobiling and defence. 
Clim8 says it is now in a phase of scaling to maintain maximum quality with a much higher production volume.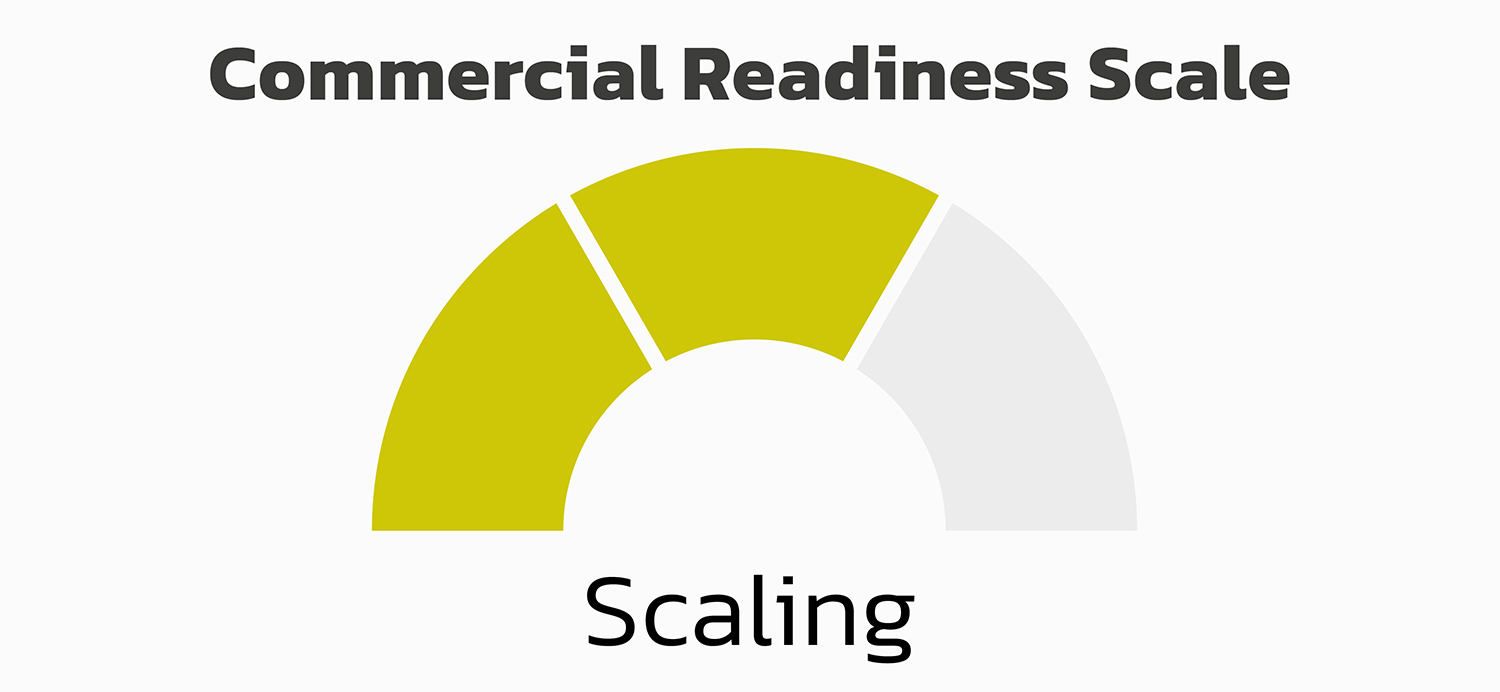 CoatYarn
Area of sector: Manufacturing smart textiles
CoatYarn – sister company of Expotex srl – researches and develops innovative coated yarns solutions.
According to the company, its range of yarns have been developed for the technical-industrial world, with high performance and variety of applications in mind.
It says it can design coated designs with unique features – such as resistance to alkali and UV rays, but this depends on the final application as well as customers' specification.
The coat also enhances the functional properties of the core fibre, making the end-product suitable for a variety of fields. These include composites, military, cables, nets, ropes, workwear, transportation and telecommunications industries, as well as for fabrics aimed at the structural reinforcement of buildings and infrastructures.
The company recently collaborated with OSCiAl to create TPU Evolution Graphene. This coated yarn combines the performances of thermoplastic polyurethane (TPU) with the mechanical properties of graphene – in particular, electrical conductivity for ESD applications and heating elements.
The yarn's properties include resistance to abrasion, hydrolysis, alkali and a soft hand skin effect. CoatYarn says tests developed with OCSiAl gave results showing extraordinary levels of electrical and thermal conductivity.
The applications for the yarn include sportswear, healthcare, fitness and other textile-based wearable technology solutions.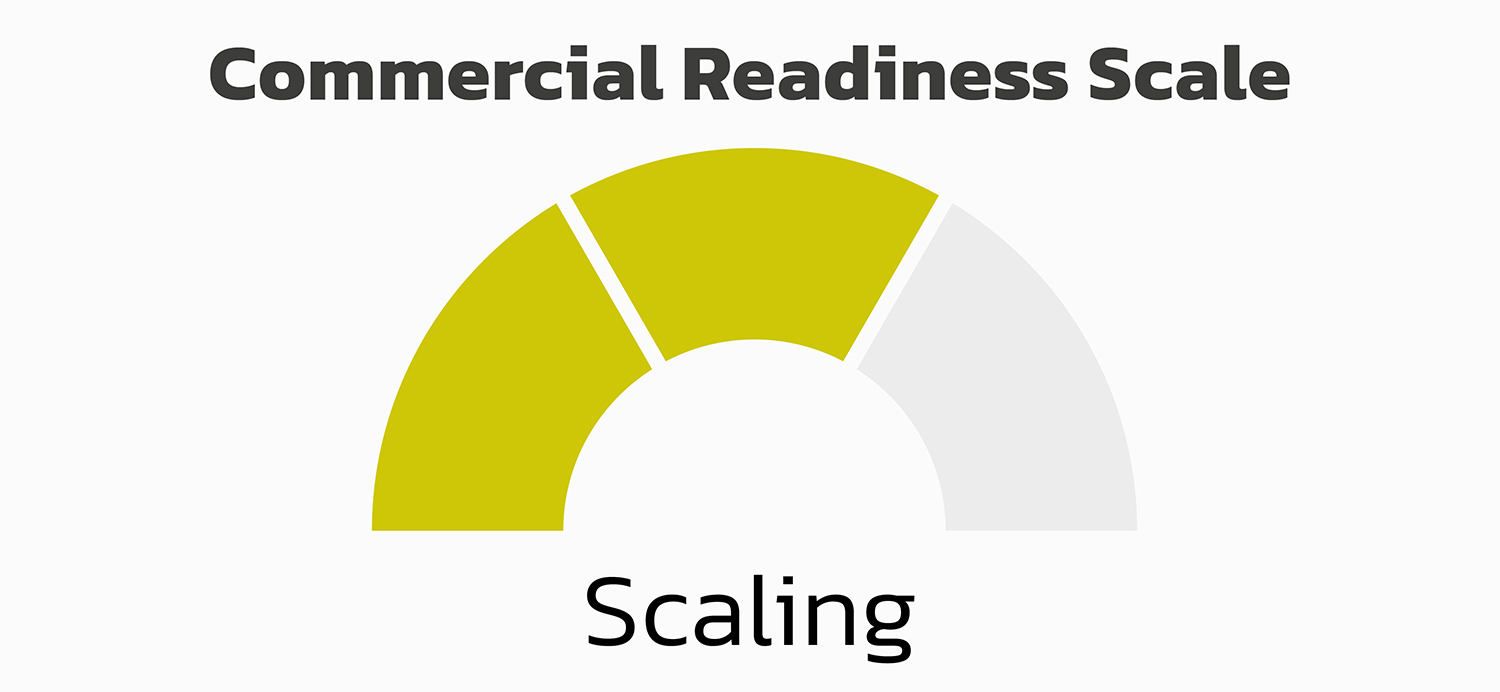 MEC Addheat
Area of sector: Heated clothing
For over two decades, Mec Addheat has provided pre-engineered heating module solution for wearables.
According to the company, it builds all its key components – including wires, connectors, circuit boards and batteries – under one roof to ensure quality and reliability. The garments also have a robust machine washable design and are easy to integrate into most garment linings.  
The company says that anyone who spends extended periods of time in cold climates and uses active heating equipment can use Mec Addheat's technology.
It adds that apparel brands can use any garment factory of their choice to install these systems with minimum training and no new machinery required.
The technology can also be implemented into outerwear, gloves and even boots. Both metal and carbon fibres are used as heating components that are powered by a rechargeable lithium battery.
Mec Addheat says its basic systems can be powered by a USB power bank and higher performance models use a 7v or 12v rechargeable battery.
The company is used by the outerwear, work wear and motorcycle industries and state millions of garments reach the market annually.
Embro GmbH
Area of sector: Manufacturing smart textiles
This Germany-based company focuses on embroidery technology – sometimes a subcategory for computer aided embroidery or machine embroidery.
Also known as 3D embroidery, the production process sees conductive wires (strands) or high-tech fibres three-dimensionally attached to carrier materials.
According to Embro, the field of technical embroidery can be subdivided into two disciplines:
1. Tailored Wire Placement (TWP) – Tube and Wire Laying
The machines sew wires onto textile surface structures (= carrier materials) to fixate them. The result is a robust and yet highly flexible composition of materials, says the company.
The intended functionality (heat, antenna or sensor) can be positioned as needed which allows Embro to manufacture textile cables and flexible electronics.
2. Tailored Fibre Placement (TFP) – Fibre Laying
In this production method, fibre-reinforced composites or carbon are laid onto a carrier substrate in a specific way to ensure the fibre alignment is optimised for the force progression acting upon the element.
According to the company, the process is ideal for the manufacturing of dry preforms. Furthermore, the accurate placement of fibres or carbon allows for a zero-waste production.
At the request of customers, the company can also produce intermediate goods with electrical connections as well as soldering and splicing services.
This way, Embro says it can guarantee the perfect connection of elements to other components that were not placed on the carrier material using its broad range of embroidery technologies. The different parts are joined by means of either crimping or soldering.
According to the company, the greatest advantage of its electric heating mats and flexible heating elements is the fact that customers can freely define the specifications of their layout.
Moreover, buyers can choose the size of the heating element as well as the needed heating power and precisely defining the desired heat distribution.
Additionally, the company's surface heating elements can withstand even high bending stress. The machinery used and the textile carrier materials allows Embro to manufacture extremely large heating elements (for example: 1,400 x 10,000 mm). The finished heating elements or heating pads can be sewn or glued into products.
The company says its intended users are B2B clients of any industry and adds it's ready to serve its B2B customers.