Michael Fraede, global business development manager, R-COG consumer goods, KUKA Robotics, discusses the benefits of two vertical industries coming together.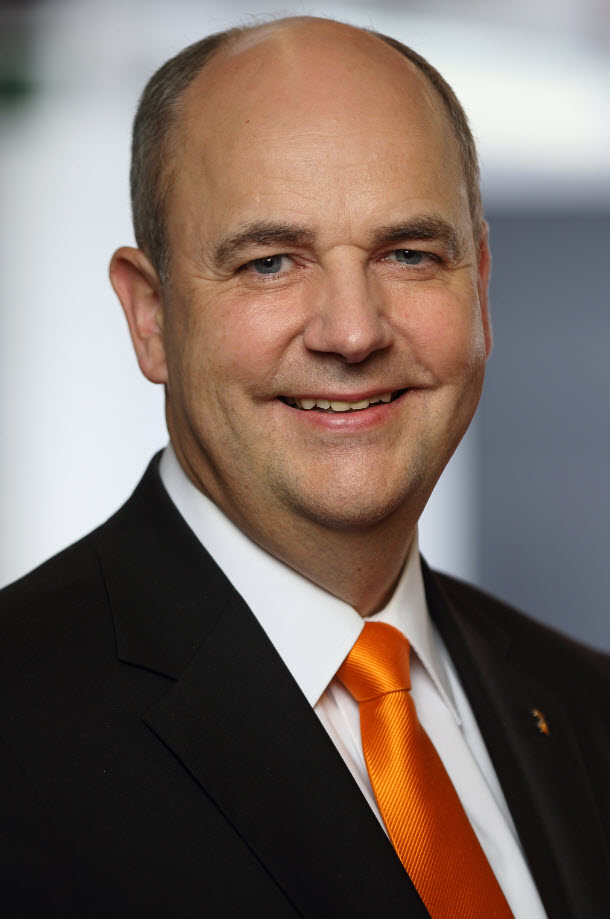 Michael Fraede
The field of robotics is one that poses a challenge to the traditional textile and apparel manufacturing industry, be that perceived to be positive or negative. It has often been viewed as a threat to manual labour jobs and to be engendering change where it is not necessarily needed. And yet, the robotics industry may be able to undertake some of the more arduous manual tasks in the supply chain, enabling workers to up-skill and move away from monotonous responsibilities. It may also enable workers to be more efficient, creating a cosy coexistence between man and machine. This is something that KUKA Robotics' global business development manager, Michael Fraede foresees an industry of all kinds. The robotics industry currently offers high-speed technology that is fenced in the majority of cases, but it is looking to break free of this fencing and enable harmonious and timely production processes.
Over the past two years, Fraede has been focused on product development for the consumer goods industry, incorporating food and beverage, personal care, biomedical, apparel, textiles and shoes. In regard to the latter of these categories, Fraede has worked alongside Adidas on the Speedfactory project as the key account manager from KUKA. This project has also led to KUKA working with a number of other high-fashion brands and retailers with an aim to carry out similar automation projects for apparel manufacturing elsewhere.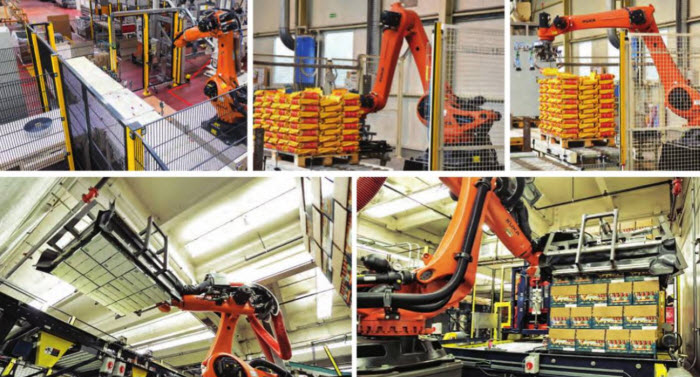 Adidas partnership
The Adidas Speedfactory project is a result of a research initiative sponsored by the Ministry of Economics in Germany. However, KUKA's involvement in the project stemmed from its enterprise to input into new vertical industries.
"We decided, as KUKA, to approach Adidas, and when we first started talking to them the response was, 'We don't use many robots yet'," says Fraede. "But we explained that we weren't looking to sell them a robot, but were instead looking to go on a journey with them, to see how things develop, because they know everything about how to make shoes but nothing about automation, and we visa-versa.
"We offered them the complete power of KUKA in a confidential environment, to try things out, to try processes before talking to too many system integrators, put projects out there. And they thought it was very interesting, so that's how the project started."
In terms of the possibilities that Adidas could capitalise on with automation, Fraede said there is great scope for development. And given that the company is leading the way in this area for the fashion retail market, that is emblematic of where the industry sits as a whole.
"You create a platform of confidence, then you create value, a win-win situation," says Fraede. Adidas is working with both divisions with KUKA, Division of Shoe Production as well as FUTURE Division. "It's a tiny number of robots, but it's a good way to start testing models for reshoring and for local production, as well as for marketing," he continues. "The shoe production division is the volume production that sits with the suppliers. 95% of the production volume is still with suppliers in Asia, and only 5% is being produced in the company's own factory in Germany. These businesses always think in terms of volume and time to market though, so now we supply robots to both areas."
Turning the R&D progress at Adidas into volume production manufacturing would be a difficult task and a lengthy process. Fraede adds that this was recently acknowledged by Adidas' new CEO – as of October 2016 – Kasper Rørsted. "Our production landscape is 90% Asia-based. I do not believe, and it's a complete illusion to believe, that manufacturing can go back to Europe in terms of volume," states Rørsted, as reported by newstalk.com. "Financially it is very illogical and highly unlikely that will happen. And that goes for the entire industry, I'm not speaking just for Adidas," he adds.
However, within the high-volume section of the supply chain, Adidas, and other brands, are looking for better efficiency and process optimisation, and this is where we could easily see an influx of intelligent technology in the manufacturing process, globally. "What you're going to see is sophisticated manufacturing technology manufacturing shoes for a very small market segment, and then you're going to see those sophisticated manufacturing technologies taken back into China," says Rørsted.
Localised manufacturing
For global brands such as Adidas, localised manufacturing also serves a purpose in Asia's large domestic markets, which are often overlooked. "The future is going that way," says Fraede. "You try to produce where the market is, because an hour of robot time costs around €5, whereas an hour of human time costs, depending on the country, between €10 and €50. And, the robot doesn't care where it is. This gives you some new ideas about how you could produce. You can look at what you need for the market in real-time, not with a six-month lead time, from order to shelf.
"In the second half of the year you often need to clean up your stock, for the new fashion trends, and then you retail the old stock in an outlet, and you burn your profit," he continues. "These are some hidden costs that you don't see at the beginning when you only look at the labour hours. So, it's good for companies to run these pilots, to learn."
As well as the changing face of the supply chain, Fraede also acknowledges that the consumer themselves is changing. "In the past, consumer products were pushed into the market. Some smart guys in a room decided what they wanted to do, what kind of factories they needed, what kind of machines, what suppliers, and then they would buy material, produce something, warehouse it, distribute it, market it, and sell it. What we see with Industry 4.0 and the Internet of Things is that the whole thing goes backwards now, it's a pulling action from the consumer."
The gripper issue
One major issue with the integration of robotics into the textile and apparel supply chain, which was not seen with the Speedfactory project that focused on shoes, is the need for sensitive and complex gripper designs. This is something that KUKA is very aware of as it makes moves in this market and it is currently looking for partnerships in this area.
"If we talk about textiles, it is very complicated," says Fraede. "How do you grab it? It's in 2D and it's much more complicated than shoe production. When I've looked at textile factories, I see that they are very labour intensive and cost intensive. So now the industry thinks about how it can bring in automation.
"The biggest problem we discovered is, you have certain pieces [for a garment], they get cut and then they get stacked. For the next process, you always just need the one on top [of the stack]," he continues. "To pick this piece off the top of a pile is the limitation for automation in the industry today. For KUKA, it's more attractive to work with leather and shoes and rigid textiles, because we know how to handle them. The robot is not a problem, but between the robot and the process is the component and the gripper, and this is the limitation. It's not the process because that you can automate, and it's not the handling because you can move the fabric, it's just the part in between, the physical gripping with existing products at this time."
It is a development area that KUKA cannot address alone. The company has been in talks with technology end users and carried out surveys in order to gain more insight, but as Fraede says: "We are not a gripper company," adding that while KUKA is working to develop a sophisticated robot that is superior in terms of sensitivity and other important factors, to attempt to solve some of the issues on the gripper side, the gripper technology also needs to be advanced. KUKA has not yet partnered with a gripper manufacturer on this kind of development, as its R&D team is still currently working on new robotic innovations using existing technology from gripper companies. However, Fraede went on to say that while there isn't a gripper company in the market currently working on this technology, the closest company to a solution is likely to be Schmalz, a supplier of vacuum technology in the areas of automation, handling and clamping technology. 
Schmalz's Needle Gripper SNG-M has been implemented in industry for handling composite textiles, which is certainly a step in the right direction. The needle gripper SNG-M is specially designed to handle highly permeable workpieces. There are four needles located in the housing of the needle gripper. These needles are extended using compressed air and retracted using springs. The needles are installed at an angle and pierce into the material after the gripper is placed on the workpiece. The angle at which the needles pierce the composite textile creates a secure grip. Traditional fabrics are likely to need more gentle handling but it could be something that Schmalz looks to in the future.
In addition, Schmalz has experience in integrating grippers for carbon fibre with KUKA robots. Fraede says: "What we learnt there is that there are eight technical principles that need applying to pick up a top layer of fabric [from a stack]. All of them have advantages and disadvantages and there is no one that is able to achieve all eight yet. I have seen many nice applications in Europe, using our robot, with a good gripper, that is being used for sewing. They do the handling of the sewing process head, making leather seats for cars and leather dashboards. That is what we can do already. But in the future, for volume, you will have small robots with small handling tasks, not process tasks."
Have your say. Tweet and follow us @TFall_WTiN and @WTiNcomment