The fast-paced world of law enforcement led businessman Ron Carson to design a moisture-wicking business suit, dubbed The Cool Action Suit. He tells WTiN more about it.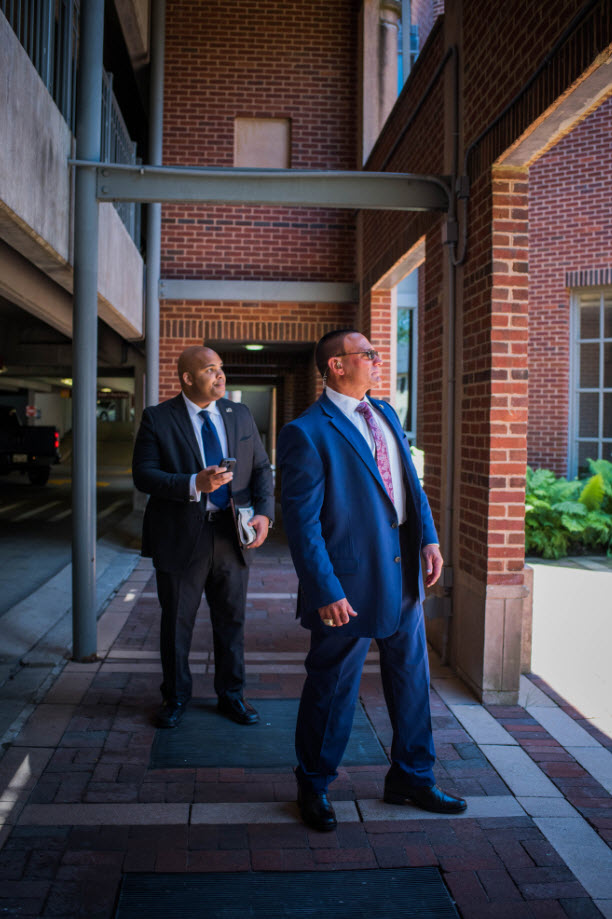 Law enforcement officials wear-tested the suit to offer Carson valuable feedback
The athleisure trend presented the idea that workout gear doesn't have to be restricted to the gym, paving the way for properties usually found in sportswear to be applied to more formal attire, including workwear. And, it makes perfect sense, considering that for some professionals who are always on the go, the need to remain cool, composed and comfortable is integral to performance.
This is especially true for business professionals who often work in hot climates, as was the case for Ron Carson, a former political advance man. Working alongside global dignitaries, including US presidents, cabinet officials and political candidates, Carson's work took him across the world. And, it was one pivotal moment in 2011 when Carson had the idea to develop a moisture-wicking business suit.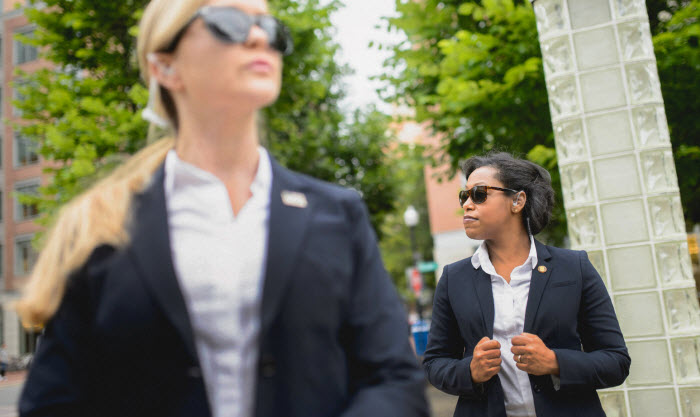 The unisex suit is designed for a number of industries including law enforcement, journalism and acting
"I was standing on an airport tarmac waiting for US dignitaries to land, alongside the US Secret Service and other law enforcement personnel; it was about 120 degrees in New Delhi, India. We were all perspiring profusely through the suits, so I said, 'There has to be a better way'. I was a big fan of moisture-wicking fabrics, so a lightbulb went off and the invention was born," says Carson.
Carson had developed some important industry contacts, including Phil Knight, the co-founder and CEO of Nike, who agreed that the business plan was worth pursuing. Knight has first-hand experience of how profitable a product of this kind can be, following the success of Cole Haan – a dress shoe business previously owned by Nike, which it sold to private equity firm Apax Partners in 2012 for US$570m, to focus on its core business. Feeling encouraged, Carson sought the expertise of a fabrics expert based in Philadelphia. "I tapped his brain to see what sort of fabric I should use for the suit, and we discussed how a moisture-wicking fabric would fit into the suit," says Carson.
Idea becomes reality
Carson worked with textile experts to manufacture what finally became known as the Cool Action Suit. Discussing the development stage, Carson says: "Law enforcement officials wear-tested the suit. They told us it needed extra pockets, an extra-wide waistband, the ability to conceal and carry their weapons, and to be lightweight, wrinkle-free and stretchable. Based on their feedback, we produced three or four different iterations to make the suit what it is today."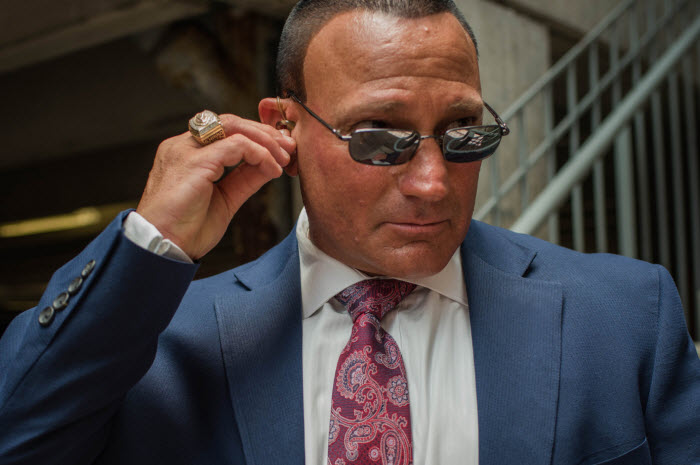 The Cool Action Suit features moisture-wicking properties to keep professionals cool in hot climates and under pressure
Following years of discussions and development, the Cool Action Suit has now hit the market, currently being sold through Carson's e-commerce business www.coolactionsuit.com. The plan, however, is to extend this reach. "We're going across the country, meeting with respective retailers in the hope of getting it in retail stores, and one day across the globe," says Carson, adding that the suit is "patent pending". 
Despite being initially designed for law enforcement officials, Carson says applications of the suit can span fields such as broadcast journalism, athletics, coaching, acting and even the funeral business; any field in which the wearer needs to wear a business suit.
And, it appears, the functional properties of the suit will not stop at moisture-wicking. "We've been speaking with the US military about different applications such as GPS satellite devices – we could introduce those into the suit for military and personnel in the line of duty to track them as they go about their work," says Carson. "We've also been speaking to law enforcement officers about designing school suits for children equipped with these tracking devices, in case they go missing. The possibilities are endless."
Have your say. Tweet and follow us @FHaran_WTiN and @WTiNcomment